If you're like me and saw the trailer of this film months ago, you must have been excited as it stars the 2015 Esquire's sexiest woman alive- Emilia Clarke. You might call her by her popular name from her character in the TV series game of thrones – Daenerys Targaryen (Mother of dragons)
and might have been intrigued by the fascinating shift from portraying this strong warrior queen – Khaleesi to this young laid back simple girl who sacrifices her youth to help out her family.
On the other hand is a man who has got it all – money, power, is good at almost everything and got a finance. suddenly that life is taken away from him when he is involved in a bike accident. this man known as William traynor ends up quadriplegic after the accident.
Quadriplegia – "one affected with paralysis of both arms and both legs"

From Merriam Webster dictionary
Two years have passed since the accident and Mr traynor wants to end his life but after his parents plead with him he gives them six months. His mother decides to hire someone to look after him. Emilia clarke who portrays Louisa clark in this film has just been laid off a bakery she has been working in for six years of her life. she goes to the job agency and is informed of the job to care for Will. she then after been dressed up in an outfit she considers a fashion sense of the 80's by her mother heads to the trainers house. she is interviewed by Will's mother and despite her display of no future endeavors is given the job and is introduced to Will. Will tries to scare her off by pretending to have impaired speech. Louisa however is interested in getting enough money to help her family and so endures Will's cold attitude towards her. until…
Few weeks into the job Will's ex-girlfriend and his best friend visit him informing him that they are getting married. after they left the outraged will pushes the picture he had of him and his ex. Louisa on hearing the noise of the picture breaking rushes and tries to mend them. later when Will sees this, he tells her that breaking them was not accidentally and tells her to mind her business. The frustrated Louisa informs him not to be so suck up and allow her do her job and that she is only here to get money to help out her family. shortly after that Will changes his character towards her, makes her watch a film with him and gets to know about her not so interesting life and her sports-man boyfriends whom he calls- running man. the story takes a different turn wen louIsa finds out she is on a suicide watch and Will is planing to end is life soon. she then tries everything to make sure is sees what he could be missing in life. she takes him to concerts, sport events trips, despite this Will's mind was made up at this point Louisa found herself falling for will and her boyfriend who was there but wasn't really concerned about her and talking all about running didn't know much about her. they silt up when he found out she was accompanying Will on a trip.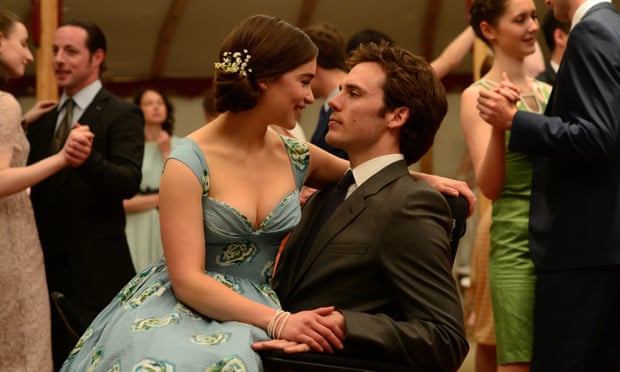 at the end Will still went on with his plan but leaves Louisa a letter informing her to go the Paris, get a fancy perfume and enjoy life with the fortune he has willed to her.
so here i am thinking the story could have easily followed the predictable .. oh Will sees her love for him and decides to live; but the story makes us realise that these things happen. more so if not for the situation Will was in, their paths might have never crossed or even more he as Louisa pointed out would have been with the blondes and she in a corner serving drinks. Am i happy Will took his life?  No.. but for what its worth Louisa ends up living her life to the fullest.